Vancouver, a city known for its multicultural atmosphere, offers beautiful natural landscapes, historic sites, diverse cuisine, and a vibrant shopping scene. Here is a heartfelt guide to exploring Vancouver, allowing you to delve into the city's charm.
Must-Visit Attractions
1. Urban Forest – Stanley Park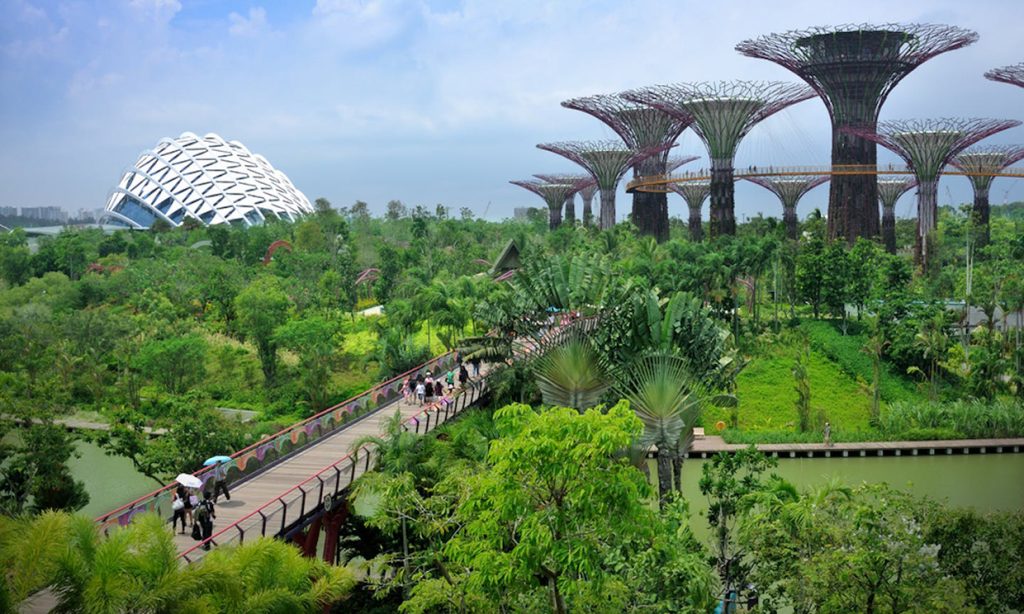 Stanley Park, located in downtown Vancouver, spans 1,000 acres and is one of North America's largest urban parks. Explore the famous seawall, perfect for walking, jogging, and cycling. The park features various gardens, lakes, monuments, and landmarks like the Vancouver Aquarium.
2. Historic Gastown
Gastown is Vancouver's oldest neighborhood, filled with historical charm. Experience the cobblestone streets, historic buildings, and unique street art. Explore Gastown's boutique shops, restaurants, and bars to immerse yourself in Vancouver's history and culture.
3. Breathtaking Capilano Suspension Bridge
Capilano Suspension Bridge Park, located in the north of downtown Vancouver, features a spectacular suspension bridge spanning Capilano Canyon. Enjoy stunning views of the canyon from the bridge and explore nearby attractions like the Treetop Walkways and Indigenous Cultural Center.
4. Iconic UBC – University of British Columbia
The University of British Columbia (UBC) is a world-renowned institution situated on the west side of Vancouver. UBC's campus offers stunning views of the ocean and mountains, with grand architecture and beautiful gardens. Visit museums and galleries like the Museum of Anthropology (MOA) and the Belkin Gallery.
5. Science World
Science World is an educational and interactive science center located in downtown Vancouver. Explore hands-on exhibits that allow you to experience scientific principles firsthand. Science World also features an IMAX theater showcasing fascinating science and nature films.
6. Queen Elizabeth Park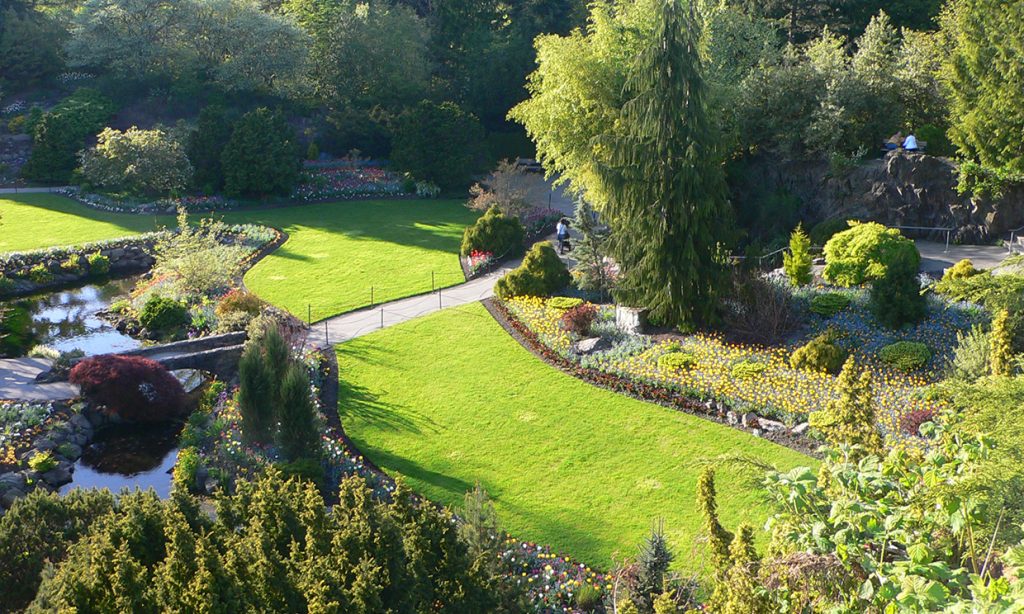 Queen Elizabeth Park, situated on the city's highest point, covers 52 acres. Known for its beautiful gardens and spacious lawns, the park is particularly stunning during the cherry blossom season. The park also houses a conservatory where visitors can enjoy various tropical plants.
7. Canada Place
Canada Place is a bustling business and shopping district located in downtown Vancouver. Explore high-end shops, restaurants, and bars. Don't miss attractions like the Vancouver Convention Center and the Olympic Cauldron.
8. Granville Island
Granville Island is a vibrant, artsy destination in downtown Vancouver. Discover unique shops, galleries, and studios showcasing Vancouver's creative culture. Don't forget to explore the famous public market offering fresh food and handmade crafts.
9. Steveston Fishing Village
Steveston Fishing Village, located in the southern part of Vancouver, is a charming seaside destination. Enjoy delicious seafood, visit the historic fishing village, and explore nearby attractions like the Richmond Olympic Oval.
10. Chinatown
Vancouver's Chinatown is the third-largest in North America and boasts rich Chinese heritage. Taste authentic Chinese cuisine, shop for traditional crafts, and visit landmarks like the Dr. Sun Yat-Sen Classical Chinese Garden.
11. Instagram-Worthy Murals
Vancouver's Instagram-worthy murals are colorful street art found throughout the city. Popular spots include the Rainbow Wall in Mount Pleasant, the Love Lock Wall in Yaletown, and the Graffiti Alley in Gastown. Explore Vancouver's streets and discover more stunning murals.
Culinary Delights in Vancouver
Vancouver offers a diverse range of cuisines from around the world. Here are some culinary recommendations to try:
Local Delicacies: Vancouver is known for its fresh and delicious seafood, such as salmon, crab, and oysters.
International Flavors: Vancouver boasts excellent international cuisine, including Japanese sushi, Italian pizza, and Indian curry. Asian cuisine, in particular, is outstanding in Vancouver, so be sure to indulge in some Asian delicacies.
Hong Kong-Style Dining: Vancouver is home to numerous Hong Kong-style cafes offering authentic dishes like milk tea, pineapple buns, and rice noodle rolls.
Southern Chinese Cuisine: Vancouver is known for its authentic Sichuan, Hunan, and Cantonese dishes, such as mapo tofu, spicy chicken, and roasted duck.
Northern Chinese Cuisine: Experience authentic northern Chinese cuisine, including Beijing roast duck, lamb skewers, and dumplings.
Shopping Guide
Vancouver is a shopper's paradise with a variety of shopping districts to explore. Here are some recommended areas for shopping:
Robson Street: Located in downtown Vancouver, Robson Street is the city's shopping and fashion hub. It features a wide range of high-end brand stores, boutiques, and eateries.
CF Pacific Centre: As the largest shopping mall in Vancouver, CF Pacific Centre houses over 100 stores offering international brands, fashionable boutiques, and dining options.
Main Street: This area is known for its independent designer studios and boutique shops. Discover unique fashion items and handmade crafts along Main Street.
Other shopping districts include: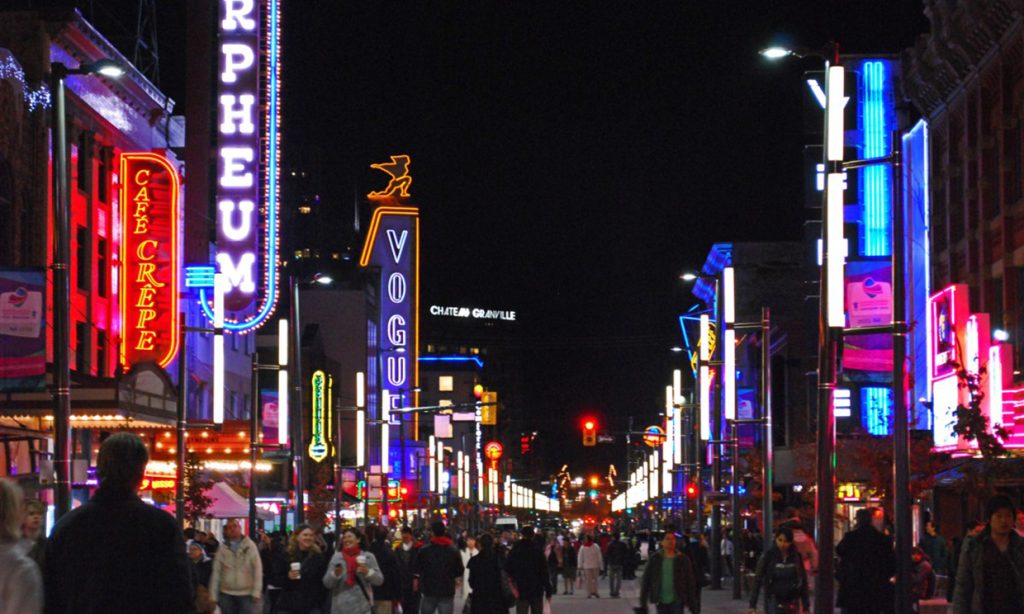 Granville Street: This street is home to independent shops, art galleries, and fashionable boutiques, making it an ideal place to explore Vancouver's creative culture.
Metropolis at Metrotown: Located in Burnaby, just east of downtown Vancouver, Metropolis at Metrotown is the largest shopping mall in British Columbia, with over 450 stores and entertainment facilities.
Yaletown: This trendy neighborhood offers upscale restaurants, bars, and boutiques, providing a leisurely shopping experience.
Commercial Drive: Known for its multicultural atmosphere, Commercial Drive is home to unique shops, cafes, and restaurants, offering a taste of Vancouver's vibrant culture.
Accommodation Recommendations
Vancouver offers a wide range of hotels and vacation rentals for your stay. Here are some accommodation options to consider: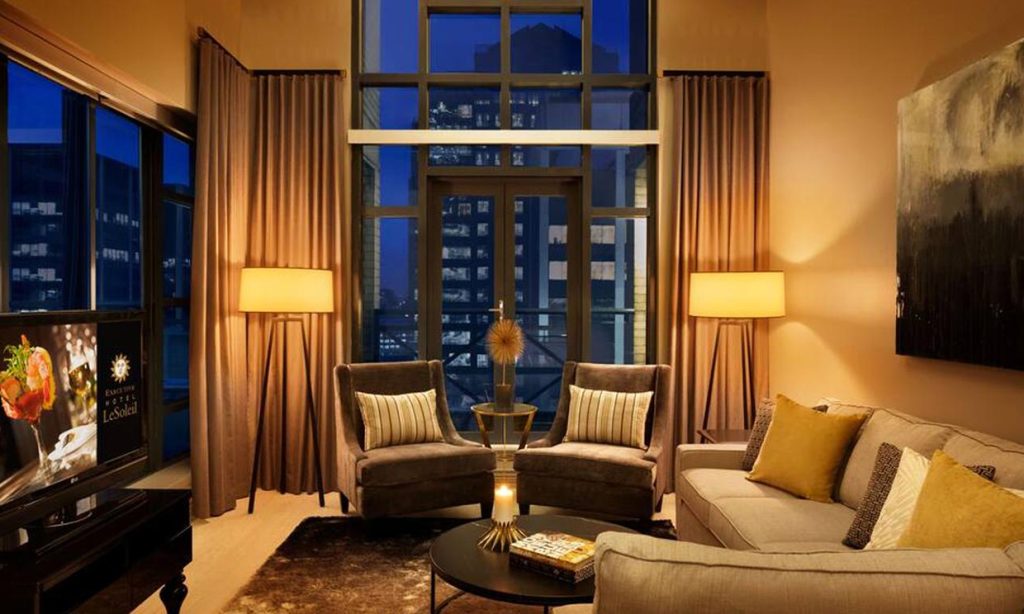 Hotel Le Soleil: Located in the financial district of Vancouver, Hotel Le Soleil offers a comfortable stay with convenient access to shopping areas and attractions. It provides excellent facilities and services.
Four Seasons Hotel: This luxury hotel in downtown Vancouver offers top-notch amenities and services. It is surrounded by high-end shops and restaurants.
Moda Hotel: Situated in downtown Vancouver, Moda Hotel is a stylish choice with easy access to famous attractions and shopping districts.
Other hotel options include:
Fairmont Hotel Vancouver: This historic luxury hotel in downtown Vancouver offers top-quality facilities and services.
The Westin Bayshore: Located downtown, this hotel offers beautiful harbor views and is close to Stanley Park and other major attractions.
Vacation Rental Options:
In Vancouver, you can also consider staying in vacation rentals available on platforms like Airbnb or VRBO. These rentals can provide a more local experience during your trip.
Entry Requirements: Visa and Immigration Procedures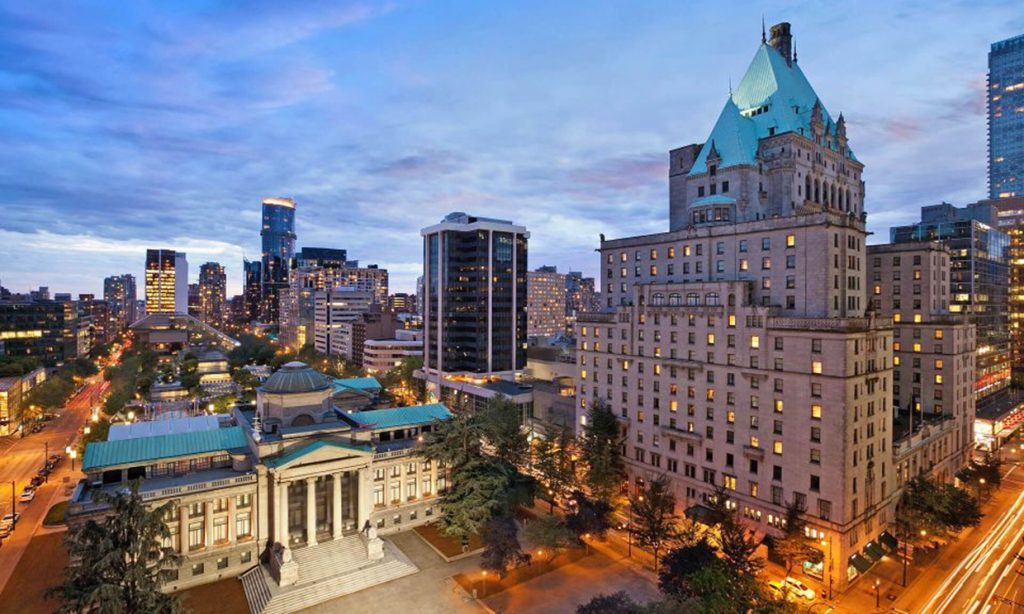 Complete the Entry Card: Make sure to fill out the entry card before arriving in Canada, as you will need to submit it to the customs officers upon arrival.
Complete International Flight Arrival Procedures: After arriving at Vancouver International Airport, follow the instructions for international flight arrivals, including border checks, baggage claim, and customs declaration.
When planning your trip, you can use Google Flights to find the best flights to Canada.
More Vancouver Tips
The guide above provides a brief overview of things to do in Vancouver, but there is much more to explore in this vibrant city. Here are some additional activities to consider: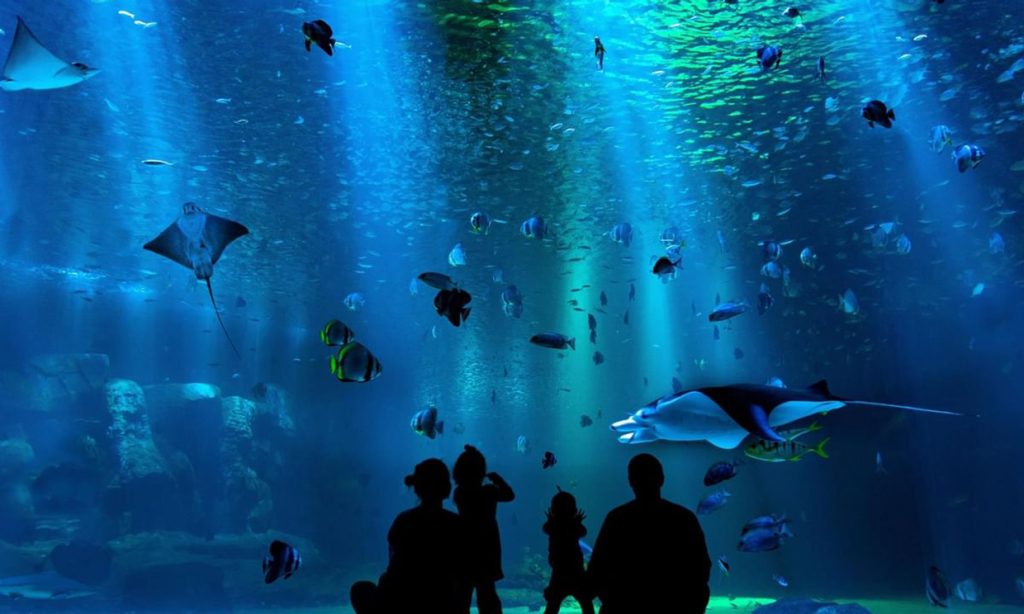 Vancouver Aquarium: Canada's largestaquarium, located within Stanley Park, showcasing a wide variety of marine life and aquatic exhibits.
Beaches: Vancouver is home to many beautiful beaches, including English Bay, Second Beach, and Kitsilano Beach. Enjoy sunbathing, swimming, or engaging in water activities at these scenic spots.
Mountain Adventures: Venture into the mountains surrounding Vancouver, such as Grouse Mountain, Seymour Mountain, and Whistler Mountain. Go hiking, skiing, or simply enjoy the breathtaking natural landscapes.
Vancouver Art Gallery: Explore the largest art gallery in Vancouver, featuring a diverse collection of Canadian and international artworks.
City Tours: Join local guided tours to learn about Vancouver's history, culture, and culinary delights. Alternatively, explore the city at your own pace and immerse yourself in its unique charm.