The Icefields Parkway in Canada is renowned as one of the world's most beautiful roads, traversing majestic mountains, lakes, and glaciers, offering an unforgettable journey of natural exploration. Here, we recommend six must-visit attractions for your day trip.
1. Lake Louise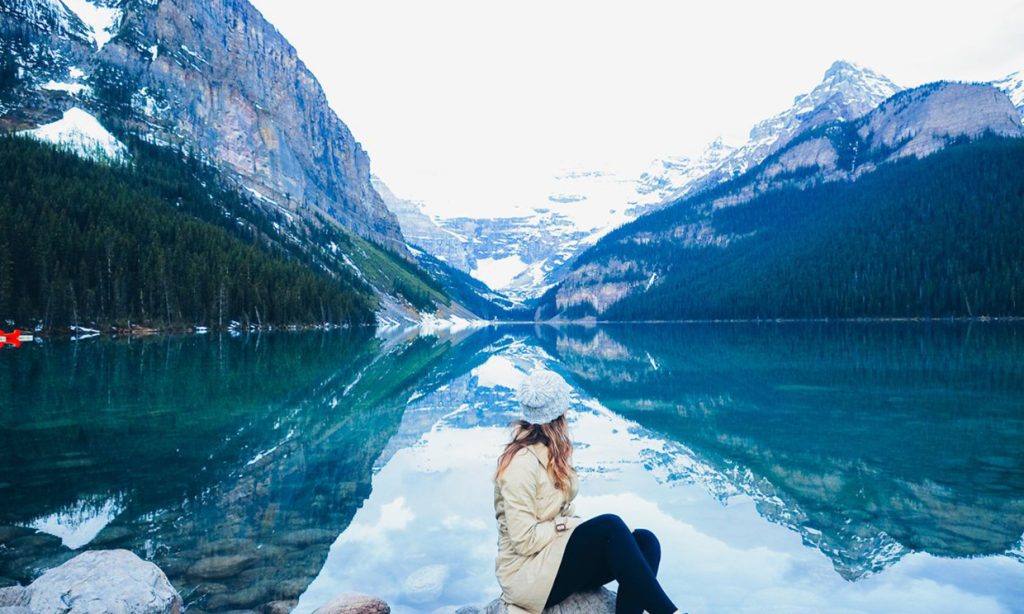 Begin your day trip at the stunning Lake Louise. The emerald-green lake reflects the surrounding snow-capped mountains. You can take a leisurely stroll along the lake, admire the scenic beauty, or try activities like canoeing.
2. Bow Lake
Next is the serene Bow Lake, with its crystal-clear waters and towering peaks. At Bow Lake, you can enjoy the magnificent mountain and lake views, and take a moment to relax by the lakeside.
3. Peyto Lake
The third stop is Peyto Lake, which showcases a unique bright blue color that contrasts with the surrounding snow-capped mountains and forests. From the viewing platform, you can overlook the entire lake and experience the magical charm of nature.
4. Columbia Icefield Centre
En route to the Columbia Icefield Centre, you can visit glacier exhibits and learn about the formation of glaciers. Additionally, you can take a specialized glacier tour vehicle to venture into the heart of the glacier and witness its spectacular sights firsthand.
5. Glass Skywalk
The Glass Skywalk is a novel attraction along the Icefields Parkway, where visitors can stand on transparent glass panels and gaze down into the deep abyss of the canyon. The views here are breathtaking, but it may require some courage for those with a fear of heights.
6. Athabasca Falls
The final attraction is Athabasca Falls. Here, the rushing waters of the Athabasca River converge into a massive column of water that plunges from a height, creating a spectacular sight. Multiple viewing platforms allow you to admire the power and beauty of the falls up close.
After a day of exploring the Icefields Parkway, you will be captivated by the magnificent natural landscapes along this road. Here, you can admire the most beautiful mountains, lakes, glaciers, and waterfalls of the Canadian Rockies. Such scenery is enough to leave a lasting impression and marvel at the wonders of nature.
When planning your day trip on the Icefields Parkway, ensure that you allocate sufficient time to fully appreciate the beauty of these attractions. Additionally, it is advisable to check the weather forecast before your trip to ensure clear skies and better enjoyment of the scenic route. When traveling on the Icefields Parkway, please adhere to local traffic regulations and environmental measures to protect this beautiful natural environment.
Whether you are a photography enthusiast or a nature lover, the Icefields Parkway in Canada will provide you with unforgettable memories. Search for the best flights to Canada on Google Flights and embark on your adventure along the Icefields Parkway!