Salmon migration is a natural wonder in British Columbia, Canada. Every year, thousands of salmon return to their birthplace to spawn, creating a breathtaking spectacle. Here are five excellent locations to witness the salmon migration and appreciate the wonders of nature.
1. Capilano Salmon Hatchery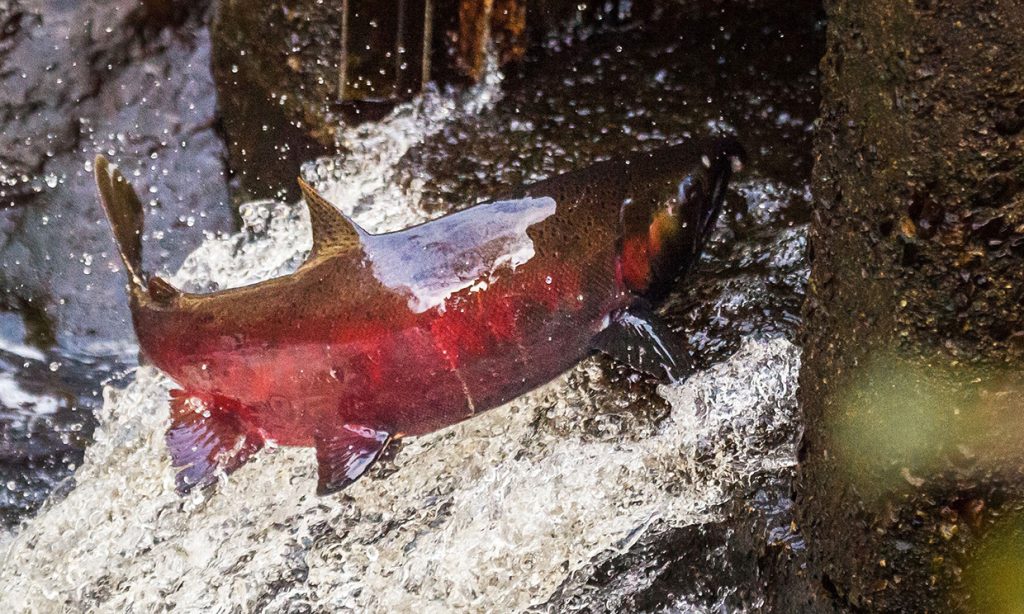 Located in North Vancouver, the Capilano Salmon Hatchery is about a 20-minute drive from downtown Vancouver. Here, visitors can witness the spectacular sight of salmon migration and learn about salmon breeding and conservation. The surrounding Capilano River Valley also offers various hiking trails for visitors to enjoy the beautiful natural scenery.
2. TSÚTSWECW Provincial Park
TSÚTSWECW Provincial Park is situated along the Adams River, and the peak season for salmon migration occurs in October and November. The park provides dedicated viewing platforms for visitors to observe this natural phenomenon up close. Additionally, there are several hiking trails within the park that offer stunning views of the Adams River and its surroundings.
3. Goldstream Provincial Park
Located near Victoria on Vancouver Island, Goldstream Provincial Park is another great spot for salmon viewing. The park's rivers are a spawning ground for thousands of salmon, and the park's visitor center provides abundant knowledge and resources about salmon migration, enhancing visitors' understanding of this natural wonder.
4. Stamp River Provincial Park
Stamp River Provincial Park is situated in the central region of Vancouver Island and boasts magnificent river and waterfall scenery. During the fall season, visitors can witness schools of salmon leaping up the waterfalls as they strive to reach their spawning grounds. The natural landscapes here are truly awe-inspiring, making it an excellent destination for salmon viewing.
5. The Campbell River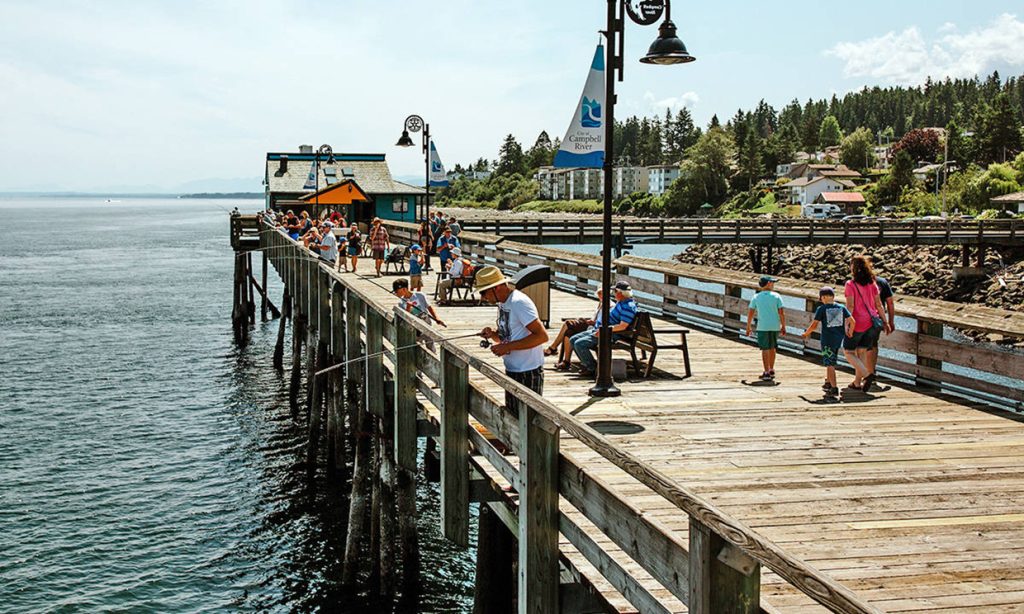 The Campbell River, located on Vancouver Island, is one of the renowned salmon viewing spots in British Columbia, Canada. Each year in autumn, salmon migrate to this river for spawning, attracting a large number of visitors. The river features numerous viewing points where visitors can appreciate the spectacular sight of salmon migration. Furthermore, the pristine forests and charming mountain vistas along the river offer visitors ample opportunities for outdoor activities such as hiking, kayaking, and fishing.
Salmon migration is a unique natural phenomenon in British Columbia, Canada, drawing visitors from around the world to witness its beauty. The above five locations are excellent choices for salmon viewing. While enjoying this spectacle, remember to respect and protect nature, ensuring the continued survival and reproduction of these beautiful creatures.