The Distillery District in Toronto is located in the southeast of downtown and is a vibrant neighborhood filled with history and artistic flair. This well-preserved collection of Victorian-era industrial buildings has transformed into a hub for artists, designers, and creative businesses. Here, you can immerse yourself in a unique cultural atmosphere and witness the fusion of Toronto's history and creativity.
About the Distillery District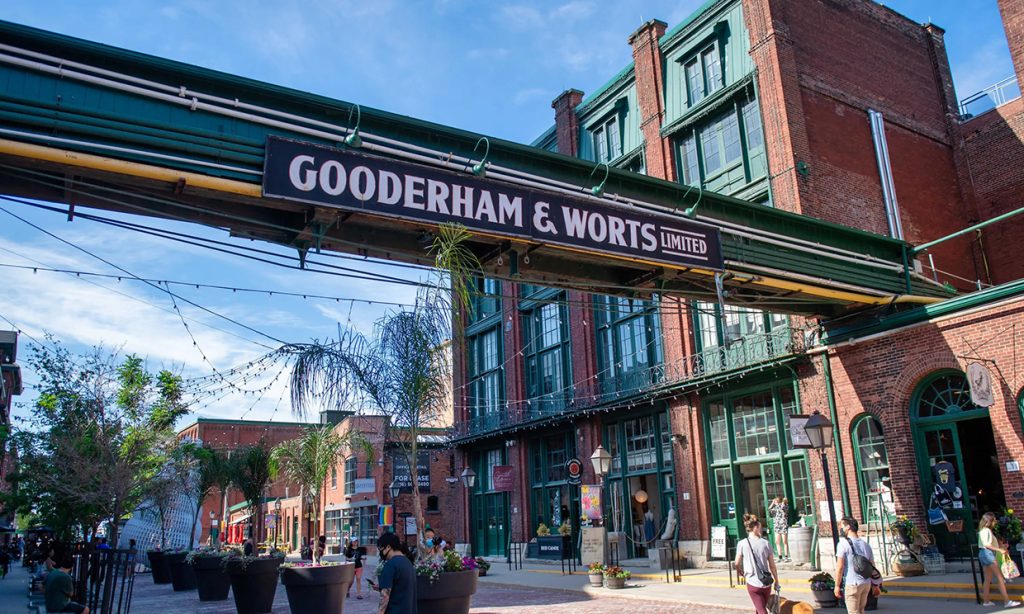 The history of the Distillery District dates back to the 19th century when it was the location of the Gooderham & Worts Distillery. Over time, the distillery closed, and the area fell into disrepair. However, in the early 21st century, the Distillery District underwent revitalization and redevelopment, transforming into a vibrant creative precinct that attracted artists, designers, and innovative enterprises.
Creativity in the Distillery District
Industrial Artifacts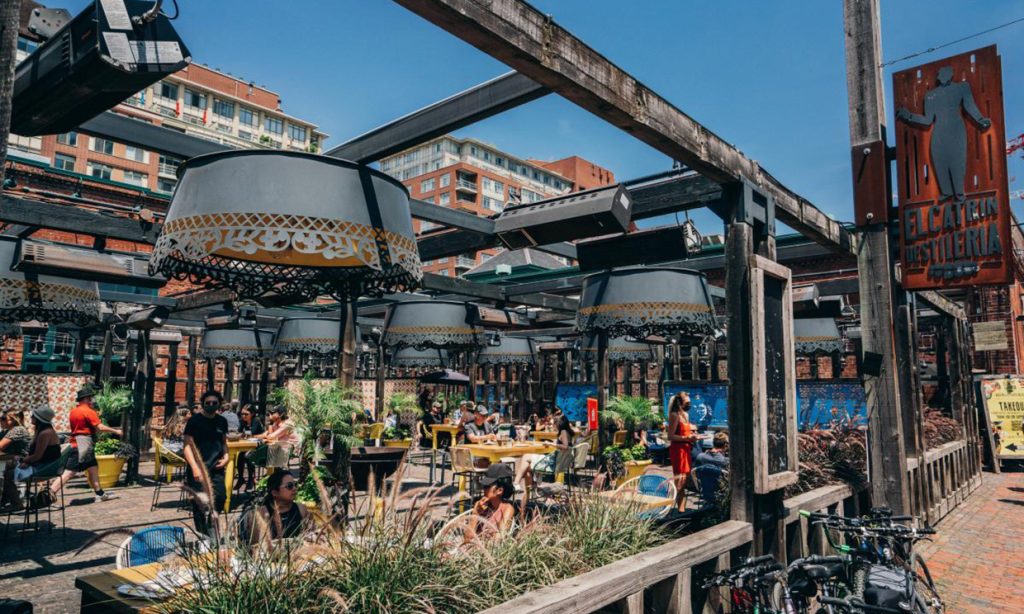 Within the Distillery District, you'll encounter many mechanical artifacts associated with the distillery's history. These abandoned brewing equipment have now become unique focal points within the area, blending modern cultural artistry with remnants of historical heritage.
Red Brick Facades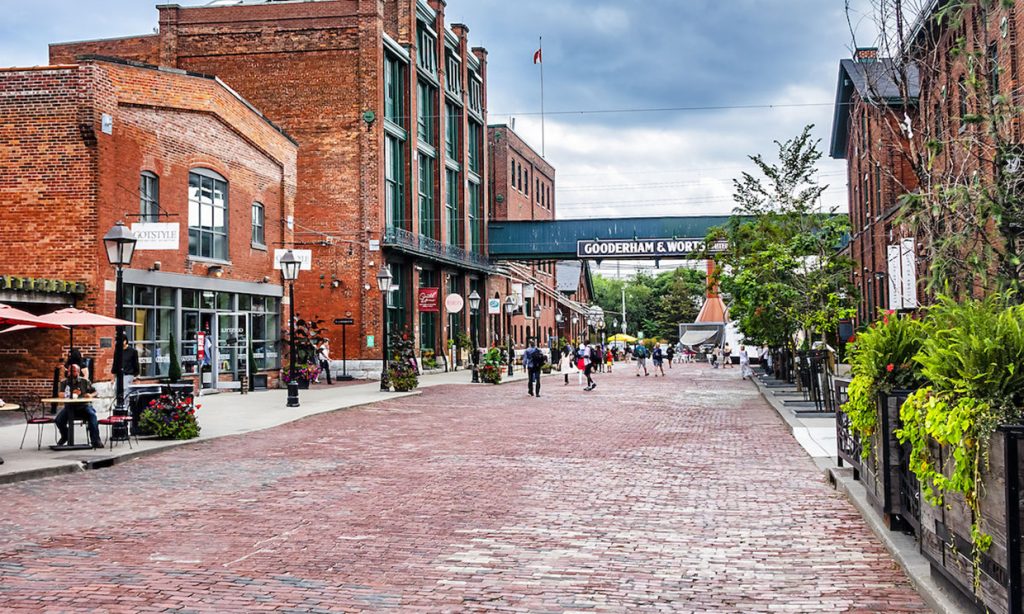 The architecture of the Distillery District is characterized by its red brick facades. These buildings, brimming with historical significance, have been repurposed into art galleries, design studios, and exhibition spaces for fashion brands. Here, you can appreciate exquisite works of art and immerse yourself in a rich creative atmosphere.
Bars and Cafés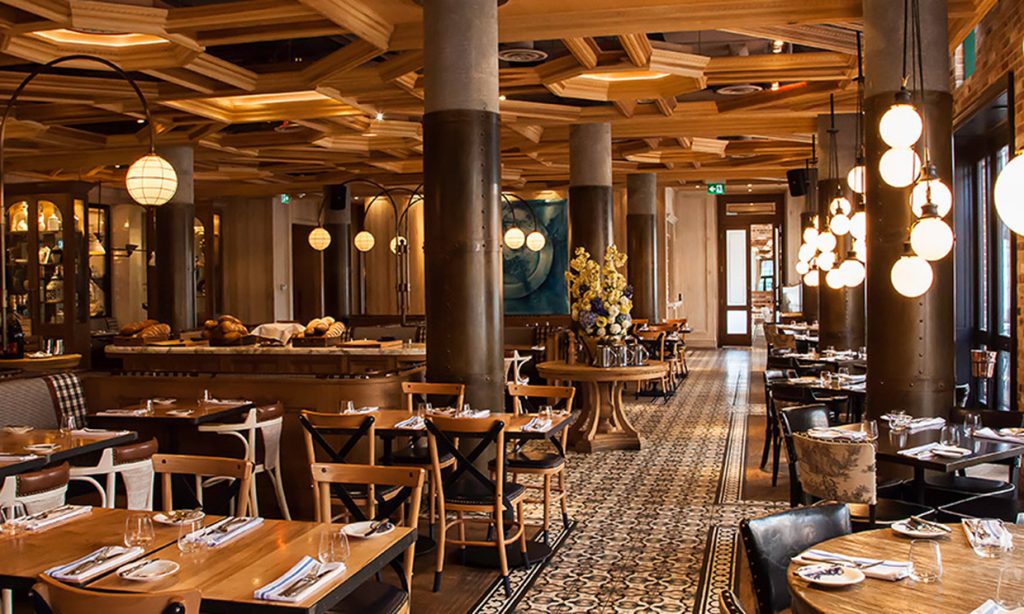 The Distillery District is replete with a variety of bars and cafés, each with its own distinct style. In these establishments, you can savor delicious food and beverages while enjoying a serene and cozy ambiance. Many bars and cafés also host live music performances and artistic events, allowing you to indulge in culinary delights while immersing yourself in a vibrant artistic atmosphere.
Creative Boutiques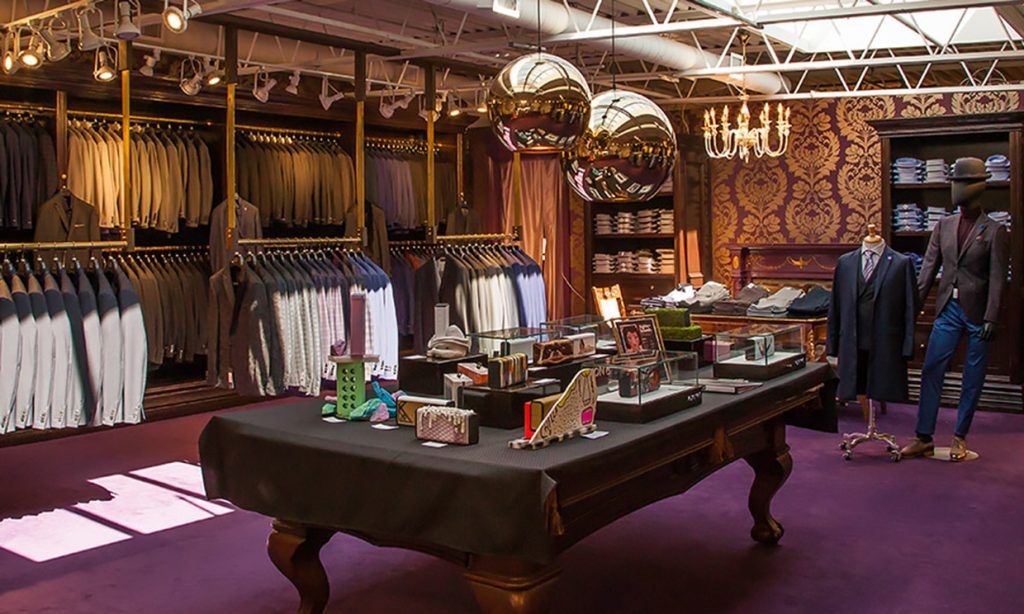 The Distillery District is home to numerous distinctive and creative boutiques, including craft stores, independent designer brand outlets, and boutique home decor shops, among others. These boutiques offer visitors a unique shopping experience, where you can find many one-of-a-kind design pieces and handcrafted items, adding more memorable moments to your journey.
The Distillery District in Toronto is a place where history and creativity converge. Here, you can appreciate the unique cultural charm of Toronto, admire various art forms, savor fine food and drinks, and discover special souvenirs in creative boutiques. I highly recommend including a visit to the Distillery District in your itinerary when exploring Toronto.
While planning your trip to Canada, don't forget to check for the best flights. You can search for the best flights to Canada on Google Flights. I hope you have a wonderful time exploring the Distillery District in Toronto!